Detailing & Car Wash Specials
Detailing Packages
Check out our detailing packages here. If you like what you see give us a call to book your appointment today call us at 306-752-8432 or send us an email at diamondcarwash@sasktel.net  We have quality trained professionals to make your car look brand new.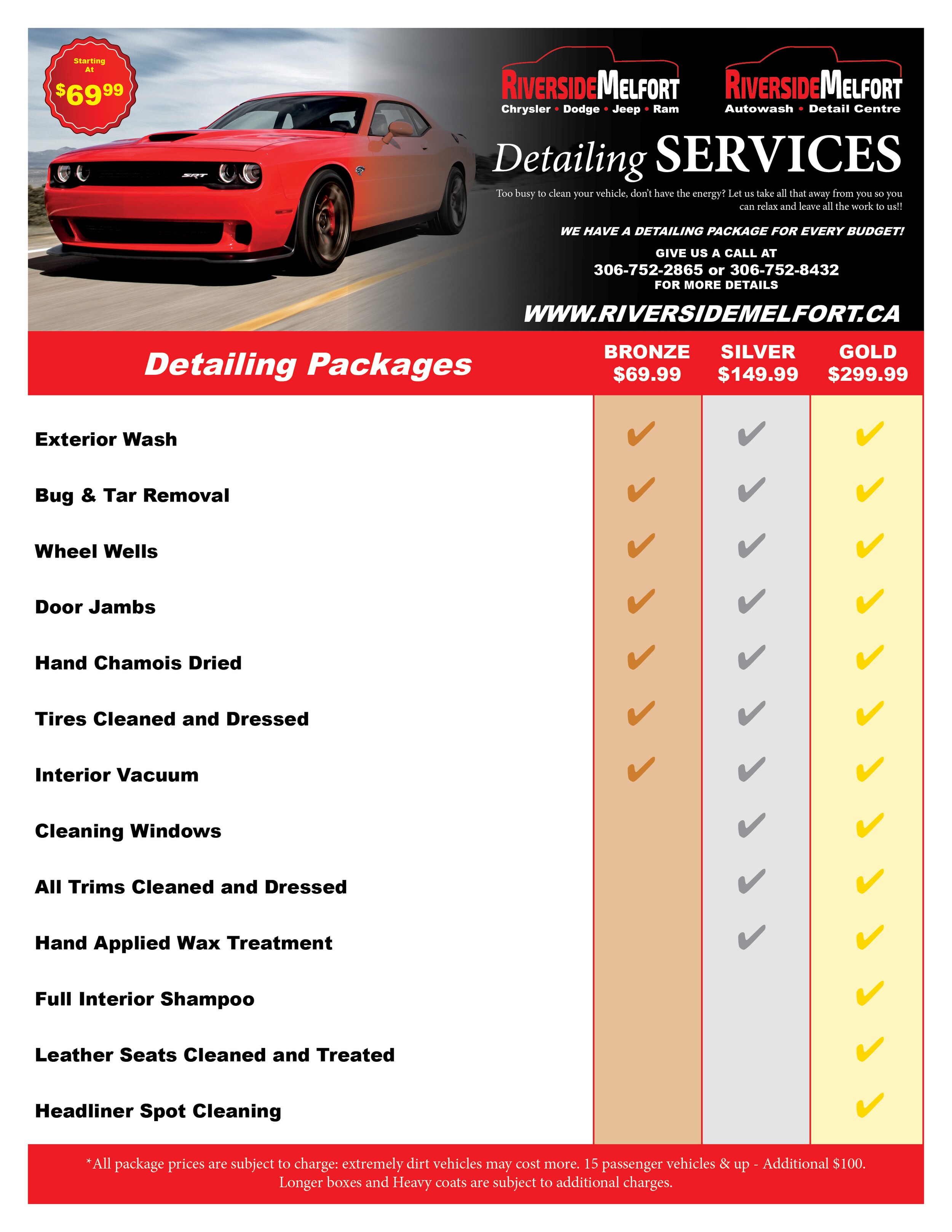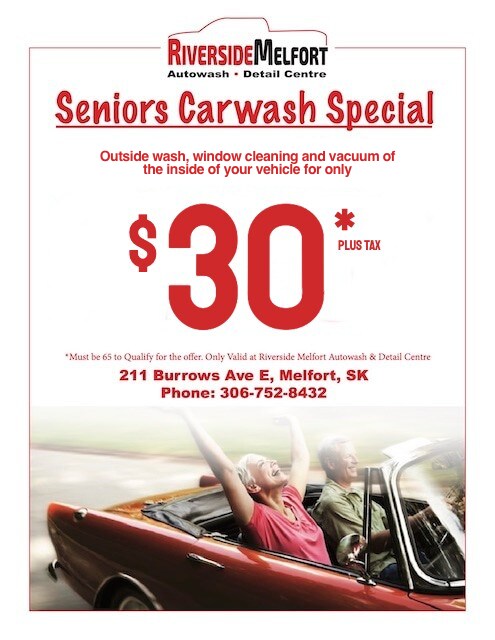 Diamond Dodge Auto Detailing
Here at Diamond Dodge, in Melfort, Saskatchewan, we offer auto detailing. We help to restore your back to a like-new condition. Whether your vehicle needs a deep clean on the Interior or Exterior, Riverside Melfort Is committed to providing the best-detailing services to our customers. Contact us today to browse through our new inventory today.
The detailing process usually starts with a deep cleaning of the Interior, including vacuuming, stain removal on the seats and carpets, steam cleaning and glass cleaning. You can also opt for a complete cleaning on the exterior of the vehicle. You can choose to clean, polish and buff out small pieces of dirt or scratches on the surface, as well as tire cleaning, trim cleaning and a full shampoo. Unique materials are then used to cover the scratches and the dents, which is the essence of polishing-polishing buffs an abrasive compound onto the car's paint to remove small layers of clear coat. Afterwards, colouring is done, followed by a paint protection coat to give the car a sparkling look. Detailing offered at Riverside Melfort comes in several service packages, including:
Detailing Packages & Car Wash Specials
The Bronze package
The Bronze package includes exterior steam wash and wax, wheel cleaning/Tire dressing; Interior vacuuming, Interior steam sterilization, A/C vent sterilization, Floor mat steaming, Interior wipe down and door jam cleaning.
The Silver Package
The Silver package entails everything in the Bronze package, including a clay bar treatment, Bug/Sap/Tar removal, wax application and plastic/rubber trim reconditioning.
The Gold Package
The Gold package contains everything in the Bronze package plus; Interior shampoo scrub, leather reconditioning, Interior plastic treatment and clean exhaust tips and headlight spot cleaning.
Our auto detailing and car wash Specials offers a more thorough wash; detailed dashboard cleaning, carpet and trunk vacuuming, wiping seats and washing all fabric carpets. We appreciate our community, especially our seniors; that's why we offer a senior carwash special with discounted fees and other perks.
Contact Us
You're welcome to browse through our new inventory in our showroom and contact us today at Riverside Melfort for more information on our services and products. We do offer other services such as value your trade and Auto Credit Application.